PROCESSES
Manufacturing process
Core production
The cold box process used by us in our core production facility enables us to produce cores with extremely complex geometries and high productivity.
Melting
Our electric melting operation with computer-controlled melting sequence ensures reproducible conditions for flexible production of low and high-alloy materials.
Moulds
Our castings are produced with the green sand mechanised moulding process. Highly compacted moulds ensure exact and reproducible second casts, which offer cost advantages in chip removal due to small machining allowances, especially for mass produced items.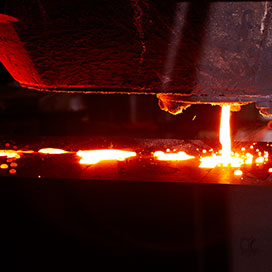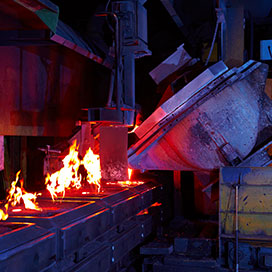 Casting post-processing/machining
Handling systems and semi-automated machines are used by us for the cost-intensive process of post-processing and machining as-cast castings.